Transportation
Transportation Supervisor
Karl Morsey
---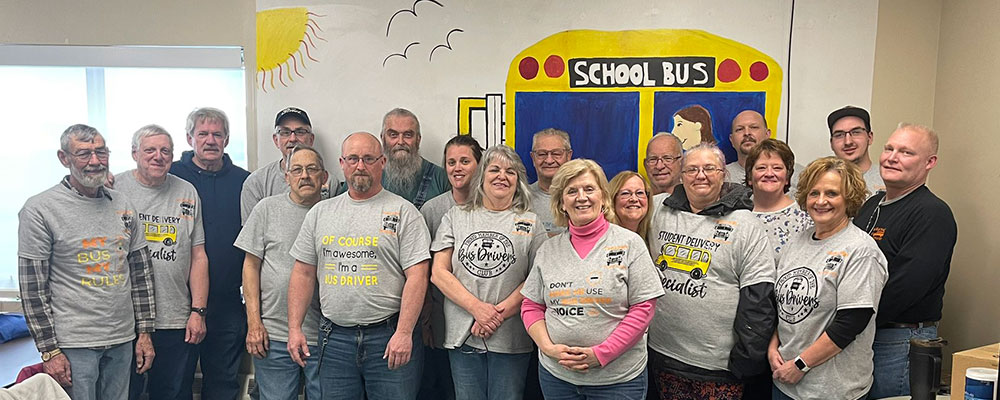 Bus Rules and Regulations
1. The bus driver is in charge of the bus and those who ride it. Their directions must be followed
2. Fasten your seat belt and stay in your assigned seat
3. Respect the driver and all individuals who are riding the bus
4. Loud noises and abusive or offensive language will not be tolerated
5. Glass containers of any kind cannot be allowed on the bus
6. Use of controlled substances, drugs, alcohol, possession of weapons, acts of vandalism, or littering will be tolerated
7. Always keep yourself and others safe while waiting for the bus, during the ride, and as you exit the bus
8. For students who wish to carry large items, such as projects, musical instruments, etc., on the bus, parents should note there are restrictions
Bus transportation is a privilege. Students who refuse to follow the rules and regulations may have this privilege denied.
Parents should note that students in grades UPK-3 will not be dropped off at a location unless the driver is sure that someone is at the house to care for the youngster.
Call the bus garage at 849-3325 if you have questions or need more information.


---
ELEMENTARY SCHOOL BUS CHANGES
A child will be allowed to ride the bus to another location or babysitter only if the school has received proper written notification from the child's teacher in the morning. Telephone changes will not be accepted.
KIDS ZONE